Beauty & Self
Books & Music
Career
Computers
Education
Family
Food & Wine
Health & Fitness
Hobbies & Crafts
Home & Garden
Money
News & Politics
Relationships
Religion & Spirituality
Sports
Travel & Culture
TV & Movies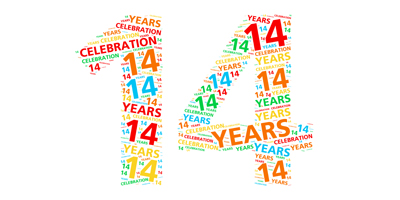 14th Anniversary
BellaOnline celebrates its 14th anniversary! Thank you to everyone who supports independent authors and writers!

Travel Hacks - Cheaper Airline Tickets
Creativity - Jana Taylor, Editor

Airline travel. Getting ready to take a vacation? There are easy and oftentimes free ways to save on your next trip. Some love to fly others just put up with it, but for your next trip check out these easy ways to save on your next trip.




The Rock Movie Review
Action Movies - Dianne Walker, Editor

The residents of San Francisco are in danger. General Francis X Hummell, a decorated war hero has missiles filled with a deadly gas pointed directly at the city. His demands? A $100 million dollars for a noble cause, but can an FBI nerd, a convict and the marines save the city?




The Ultimate Guide To Body Care Apps
Body Care - BB Lee, Editor

Free Android Health Applications.




Gershwin Debuts 'Rhapsody in Blue'
Today in History - Lane Graciano, Editor

The Jazz Age had begun, but in 1924 the music was not considered a serious art form. Then, on February 12, an octave-surfing clarinet glided into 'Rhapsody in Blue,' and it made musical history. And to think Gershwin almost didn't write it …




European Astrofest 2016
Astronomy - Mona Evans, Editor

It's great to have access to "the Universe under one roof". When European Astrofest comes to the Kensington Conference Centre in London, it saves many light years of travel. Here are some highlights of the 2016 event.




Sewing Machine Dust Covers
Sewing - Cheryl Ellex, Editor

A cover for your sewing machine or serger will protect the investment in your machine or preserve the hard-working parts of a cherished hand-me-down so that they continue to function well. Dust covers are easy to sew or even no-sewing required.


| Google+ |
E D I T O R R E C O M M E N D E D
Total En Salud


Android and iOS health app for Spanish speakers. Easy-to-understand, engaging health information to transform lives, enlighten, and empower.
Buddha´s Daughters


Buddha´s Daughters: Teachings from Women Who are Shaping Buddhism in the West is a collection of teachings compiled and edited by Andrea Miller, a writer and editor at the popular Buddhist magazine Shambhala Sun. It includes beautiful teachings from some of the most prominent women teachers in the West, including Lama Tsultrim Allione, Sharon Salzberg, Tara Brach, Pema Chodron, and more.
Speekee


Speekee, Spanish for children. Simply... ¡Fantástico! I found Speekee materials [DVDs, audio CD, parent guide] very complete, easy to use, and the method followed to teach Spanish to young children is effective from the very beginning. By Angeles Fernández Get the offer! Type in BELLAONLINE and get the SPEEKEE discount!